I love this best of stamp set!   I love Halloween.   You gotta take a close look at some of these old stamps!   Harry Potter sorting hat????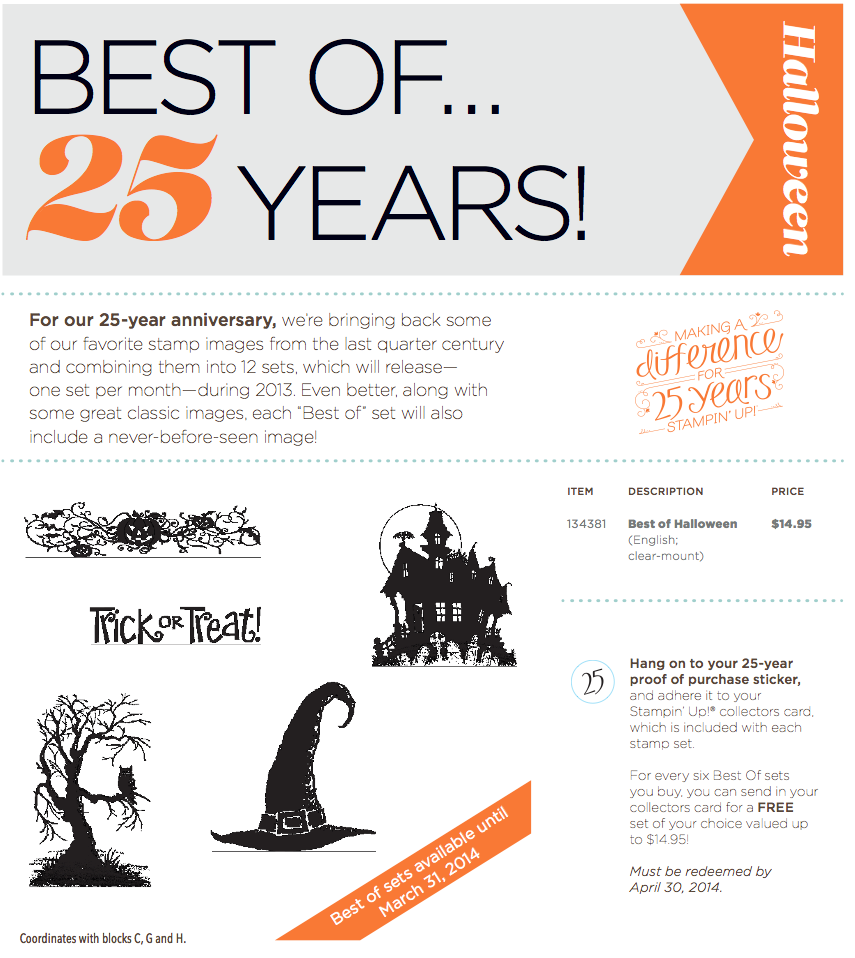 Download the monthly flyers
Download the Collector's Card
I have 4 of these stamps sets and soon I will have the Halloween set!   Remember once you get 6 of the 25 stickers, you send in the Collector's card and get a free stamp set worth $14.95.   I am so excited.   (I can hardly wait for Thanksgiving and Christmas sets!)   Take a look and then go to my online store and make an order.
Also, I still have a free My Paper Pumpkin for the first person who signs up for this wonderful monthly surprise!   This month we got Banners!   Give it a try!   Please sign up NOW!
Creating cards for you!